Grundéns believes that fishing feeds all of us physically and emotionally. It is our livelihood, but more importantly it's our passion.
OUR STORY
Born by Necessity
It began almost 100 years ago on the west coast of Sweden, in the small fishing village of Grundsund when Carl A. Grundén began producing waterproof oil skins to protect the fisherman of the North Sea from the demanding, harsh conditions of their job. Our next big step was opening our factory in Portugal in 1972. Today we continue to produce a significant number of our products within our own factory in Lisbon, Portugal allowing us to focus on the importance of construction and quality. This factory is an advanced ISO-9000 certified factory and product development center for us.
Our 100+ Year History
1911
1926
1930
1950
1954
1955
1972
1977
1991
1994
2013
2015
2017
2019
2021
2023
Carl Grundén partnered with Didrikson AB and build his first factory in Grundsun, Sweden.
Grundéns Regnklader was founded.
Grundéns introduced rubberized/linseed oil fabrics for rainwear.
Grundéns starts using PVC coated fabrics. The leading fabric of professional rainwear.
Introduction of the Herkules bib pant. To this day it remains unchanged.
Grundéns expands PVC rain offering into agriculture, hunting, sailing and lifestyle rainwear.
Grundéns relocates and expands its factory from Grundsund, Sweden to Lisbon, Portugal.
Grundéns becomes the foul weather gear sponsor of the Americas Cup.
Brothers Mike and Dave Jackson acquire distribution for North America and found Grundéns, USA.
Grundéns South America established in Santiago, Chile.
Grundéns builds a new, larger factory in Portugal.
Grundéns merges into one global organization and launches their first Sportfishing Collection.
Grundéns launches footwear category and ecommerce website.
Grundéns launches first GORE-TEX® products.
Grundéns becomes official footwear sponsor of the MLF Bass Pro Tour and Big 5.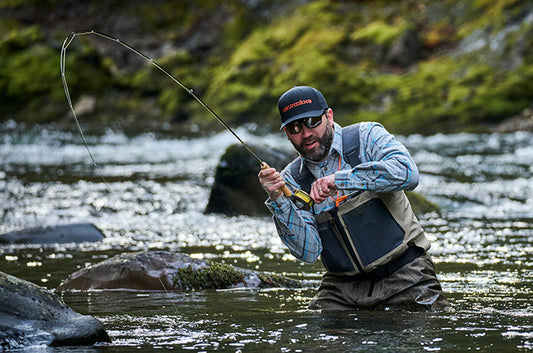 Grundéns launches wading category.
What We Believe
We Are Fishing
The Grundéns family believes that fishing feeds us, all of us – physically and emotionally. It is our livelihood and our passion. Fishing is about the respect for nature and its elements, the thrill of the catch, as well as the greater journey and the stories we bring back. It is our collective responsibility to ensure that our children will have the opportunity to have a relationship with fishing.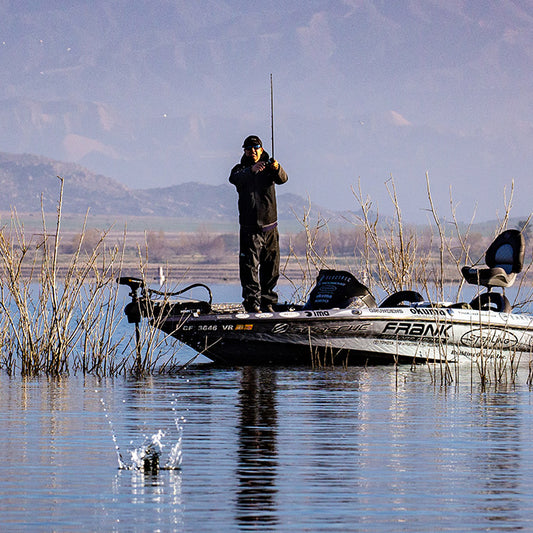 Product Spotlight
The Herk Bib
The original professional grade bib since 1954. Designed to keep you dry and comfortable in the harshest conditions. Relaxed fit provides easy freedom of movement on deck and room for layering up on the coldest of days.
Let's go
We equip people to experience the outside world through fishing; And to use our strength as a business to help protect and maintain environments.
Our Guiding Principals
We Depend on Nature
Simply put, without fish or the environments that support healthy fish populations, there is no fishing and likely no us.

We believe in harvesting fish as much as catching and releasing depending on the fishery. We also believe this can be done sustainably. This is part of the individual responsibility all of us appreciate (are given) as fisherman, the respect we as fisherman must hold ourselves accountable to, and the commitment we must have as a business. Fisheries and the environment are finite resources and we believe we can play an integral role in protecting them. We prioritize sustainability in our decisions because it is the right thing to do, not because it is a trend. We also define sustainability beyond just the environmental aspect, to include the sustainability of our business decisions, strategies, partners, customers, and we believe in long term commitments and behaviors over short term gains.
Earn Trust at Every Opportunity
Humility & Respect
Great Isn't Good Enough
Our Community
We make gear that protects people - because of that, we set relentlessly high standards to back our products by. We hold ourselves to those high standards as we continue building Grundéns as a leader and premium apparel provider in the sport fishing community.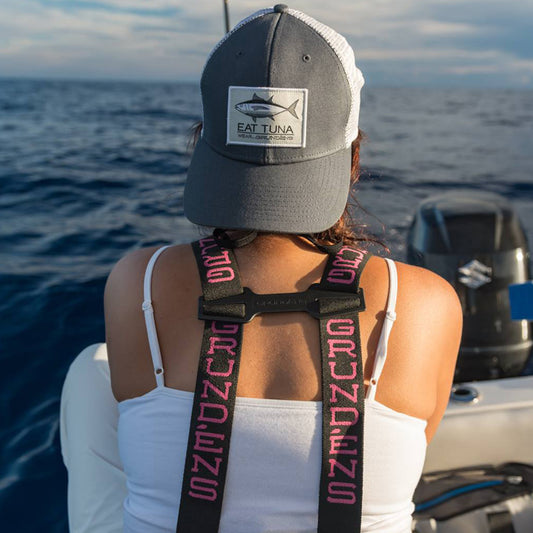 Our Brand Promise
Grundéns Guarantee
Grundéns has developed and manufactured high-quality rainwear and protective clothing for generations. The functionality of our waterproof clothing has been proven across the world in the toughest environments known to man – confirming our philosophy of providing guaranteed products.
Learn More
Choosing a selection results in a full page refresh.